SERVING SPOKANE COUNTY, WASHINGTON & NORTH IDAHO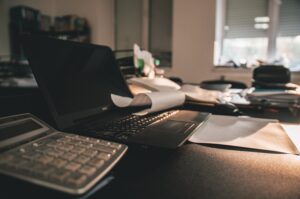 Attorney Gregory Decker was born in Eastern Washington and raised in Spokane Valley. He attended West Valley High School and received his bachelor's degree in Government from Eastern Washington University. Mr. Decker attended law school at the Willamette University College of Law, graduating in 1976. He practiced law for three (3) years in Oregon before returning to Spokane to set up practice in the Spokane Valley and later added an office in Coeur d'Alene, Idaho. Both offices continue to serve clients in Eastern Washington and North Idaho. Mr. Decker has twice received awards as the Volunteer of the Year in bankruptcy and family law from the Spokane County Bar Association. He continues to perform volunteer services through the Spokane County Volunteer Lawyers Program.
Mr. Decker maintains his membership in the Washington State Bar, the Idaho State Bar and is admitted to the Federal District Court in Washington and Idaho, as well as the Spokane County Bar Association and the Idaho State Bar Association. His practice at this time is primarily in personal injury, bankruptcy, and real estate and collection litigation.
For over 40 years, Attorney Gregory Decker has based his business practices on the old adage that a handshake and a smile goes a long way.  At Decker Law Offices, we take the time to listen and fully understand the legal needs of our clients.  With the knowledge and ability to offer legal assistance in a several areas of the law,  our clients often return repeatedly for their diversified legal needs.
*We are a debt relief agency. We help people file for bankruptcy relief under the Bankruptcy Code
"We have used Greg Decker as our business and personal attorney for the past 10+ years. He is knowledgeable, attentive and personable. We have referred Greg multiple times throughout the years. He's very reasonably priced. He's always available and he's represented us well in every situation we've worked with him on. We couldn't have found a better attorney!!!" - Merlon
"Our case seemed cut and dry at the beginning. As it began to drag on Greg was patient. Was able to explain any questions we ever had. Greg dealt with all curve balls that was thrown out our way. Was available 24/7 via phone, text, and email without making us feel like we were taking up any of his time. Greg is a very knowledgeable lawyer. He is very responsibly priced. I could not have asked for anyone better. We feel we are very blessed to have found Greg Decker. I would refer him to anyone one in a heartbeat. If you're looking for the best lawyer, someone who does not take you to the cleaners financially, knows what he is doing, and who is a gentleman then you need Greg Decker on your side!" - Brenda
In North Idaho:

1919 N. 3rd Street

Coeur d'Alene, ID  83814
In Spokane County:

16201 E. Indiana Ave, Suite 1100

Spokane Valley, WA  99216